Online Services
We will be continuing to provide a ZOOM service for the time being,  in particular to allow those who are shielding, isolating or on holiday to join with those able to join in person. 
We will also put the services on You Tube where we can. If you do watch on YouTube we would ask that you email trinitylecommunication@gmail.com to help us monitor its effectiveness
Below are links to our contemporary style services and kids church which are provided by members of the Trinity ministry team, our church members and friends from other churches.  Please do click any of the pictures to open the link and enjoy our unique style of worship. 
Our Main Service will be on Zoom - email us for the link!
Our Main Service 25th July (click picture above)
Our Main Service 18th July (click picture above)
Our Main Service 4th July (click picture above)
Our Main Service 20th June (click picture above)
Our Main Service 13th June (click picture above)
Our Main Service 6th June (click picture above)
GoZone online 23rd May (click picture above)
GoZone online 16th April (click picture above)
Our Main Service 9th May (click picture above)
GoZone online 9th May April (click picture above)
Our Main Service 2nd May (click picture above)
GoZone online 2nd May April (click picture above)
Our Main Service 25th April (click picture above)
GoZone online 25th April (click picture above)
Our Main Service 11th April (click picture above)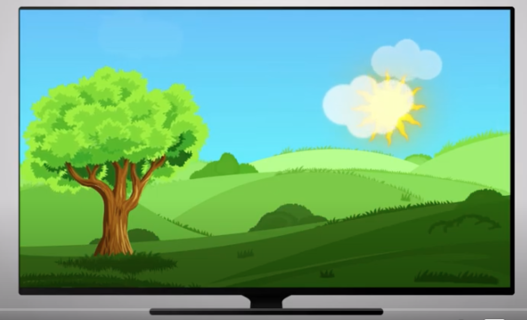 GoZone online 11th April (click picture above)
Our Main Service 4th April (click picture above)
GoZone online 4th April (click picture above)
Our Main Service 28th March (click picture above)
GoZone online' 28th March (click picture above)
Our Main Service 21st March (click picture above)
The '50th GoZone online' 21st March (click picture above)
Our Main Service 14th March (click picture above)
GoZone online 14th March (click picture above)
GoZone online 7th March (click picture above)
Our Main Service 28th February (click picture above)
GoZone online 28th February (click picture above)
Our Main Service 21st February (click picture above)
GoZone online 21st February (click picture above)
Our Main Service 14th February (click picture above)
GoZone online 14th February (click picture above)
Our Main Service 7th February (click picture above)
GoZone online 7th February (click picture above)
GoZone online 31st January (click picture above)
GoZone online 24th January (click picture above)
GoZone online 17th January (click picture above)
GoZone online 10th January (click picture above)
Our Main Service 27th December (click picture above)
Our Family Nativity Service 20th December (click picture above)
Our Main Service 13th December (click picture above)
GoZone online Christingle 11th December (click picture above)
Our Main Service 6th December (click picture above)
GoZone online 29th November (click picture above)
Our Main Service 29th November (click picture above)
GoZone online 29th November (click picture above)
Our Main Service 22nd November (click picture above)
GoZone online 22nd November (click picture above)
Our Main Service 15th November (click picture above)
GoZone online 15th November (click picture above)
Our Remembrance Day Service (click picture above)
GoZone Online this week is Remembrance day (click picture above)
Our Main Service 1st November (click picture above)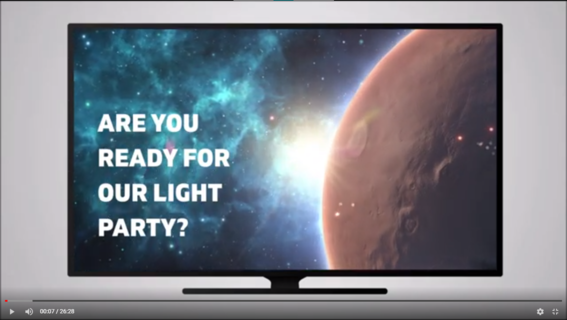 GoZone Online this week is our Light Party (click picture above)
Our Main Service 25th October 2020 (click picture above)
GoZone online 25th October (click picture above)
Our Main Service 18th October 2020 (click picture above)
GoZone online 18th October (click picture above)
Our Main Service 11th October 2020 (click picture above)
GoZone online 11th October (click picture above)
Our Main Service 4th October 2020 (click picture above)
GoZone online 4th October (click picture above)
Our Harvest Service 27th September 2020 (click picture above)
GoZone online 27th September (click picture above)
Our Main Service 20th September 2020 (click picture above)
GoZone online 20th September (click picture above)
Our Main Service 13th September 2020 (click picture above)
GoZone online 13th September (click picture above)
Our Main Service 6th September 2020 (click picture above)
GoZone online 6th September (click picture above)
Our Main Service 30th August 2020 (click picture above)
GoZone online 30th August (click picture above)
Our Main Service 23rd August 2020 (click picture above)
GoZone online 23rd August (click picture above)
Our Main Service 16th August 2020 (click picture above)
GoZone online 16th August (click picture above)
Our Main Service 9th August 2020 (click picture above)
GoZone online 9th August (click picture above)
Our Main Service 2nd August 2020 (click picture above)
GoZone online 2nd August (click picture above)
Our Main Service 26th July 2020 (click picture above)
GoZone online 26th July (click picture above)
Our Main Service 19th July 2020 (click picture above)
GoZone online 19th July (click picture above)
Our Main Service 12th July 2020 (click picture above)
GoZone online 12th July (click picture above)
Our Main Service 5th July 2020 (click picture above)
GoZone online 5th July (click picture above)
Our Main Service 28th June 2020 (click picture above)
GoZone online 28th June (click picture above)
Our Main Service 21st June 2020 (click picture above)
GoZone online 21st June (click picture above)
Our Main Service 14th June 2020 (click picture above)
GoZone online 14th June (click picture above)
Our Main Service 7th June 2020 (click picture above)
GoZone online 7th June (click picture above)
Engage Team bring us Pentecost 31st May 2020 (click picture above)
GoZone online 31st May (click picture above)

Our Main Service 24th May 2020 (click picture above)

GoZone online 24th May (click picture above)

Our Main Service 17th May 2020 (click picture above)

GoZone online 17th May (click picture above)

Our Main Service 10th May 2020 (click picture above)
GoZone online 10th May (click picture above)

Our Main Service 3rd May 2020 (click picture above)

GoZone online 3rd May (click picture above)
Our Main Service 26th April 2020 (click picture above)

GoZone online 26th April (click picture above)

Our Main Service 19th April 2020 (click picture above)
GoZone online 19th April (click picture above)

Our Easter Morning early riser service (click picture above)

Our Main Service Easter Sunday (click picture above)

GoZone online Easter Sunday (click picture above)

Our Good Friday Engage Service (click picture above)

Our Main Service 5th April 2020 (click picture above)
GoZone Online 5th April (click picture above)