Holiday Club 2020
Sadly this is our last day of holiday club, we really hope you've enjoyed learning all about Joseph.  To find out how the story ends you'll need to watch day 5.
Click on Joesph below to join us for day 5
Wow this week is flying by, hope you're feeling fit after all those workouts with Bouncing Benjamin!
Click on Bouncing Benjamin below to join us for day 4
Hope you're enjoying holiday club, we are loving Dr Potty and Dennis. 
Click on Doctor Potty below to join us for day 3
WOW wasn't day 1 GREAT?!!!  Thanks for sending us your jokes and pictures!
Join us for Day 2 - Click the picture of Captain Ketchup below for day 2
DAY 1 - OF PYRAMID ROCK - PLEASE CLICK THE PICTURE BELOW
It's that time of year again and we will not be put off by the closure of our building!  As our Church continues to meet online we also want to keep our amazing programme of activities available for your children.
This year we have decided to offer Holiday Club online, this will be offered via a video on YouTube each day for 5 days which will offer:
A warm up with "Bouncing Benjamin"
Activities and Challenges
Crafts to do at home
Jokes and pictures with "Captain Ketchup"
Our drama with "Dr Potty and Dennis"
Story time with John
Our Pyramid Rock song
This year our theme is the story of Joseph from the Bible and is aimed predominently at children in Reception to Year 6.
Running from Monday 27th July to Friday 31st July each morning we will post a link on this page to our daily video.
If you would like a reminder nearer the time or would like more details please email Jane our Family Worker who will send you a reminder
Click on the picture below to see our trailer for a bit of a taster!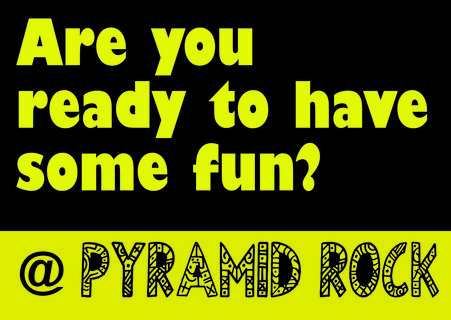 We look forward to you joining us online and hearing all about your experiences at Pyramid Rock!
Parents please note: we would love to receive photos of the children's craft activities and challenges they do each day to add them to the following day's video.  These will need to be sent to trinityfamilyworker@gmail.com by 6pm each day and must not include the child's face.  
INTERESTED IN SUNDAY ACTIVITIES FOR YOU AND YOUR CHILDREN?
We offer GoZone Online every Sunday with a Bible Story, activities and challenges for the kids to do, it's great fun, you can check these out here